The Specialists within the micData Group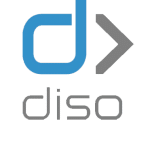 dimensio informatics GmbH
The new dimension of database performance tuning
The company dimensio informatics GmbH, with headquarters in Chemnitz, was founded in 2010 as a spin-off of the Chemnitz University of Technology. Since 2013 it has been a subsidiary of the big data group of micData AG, the Munich-based technology and solutions provider in the growing big data market.
The core of the company's offering is the DIMENSIO Power Application. This unique application, which has been registered for patent and has repeatedly been awarded, includes the analysis and optimisation of database processes. DIMENSIO speeds up database queries up to a factor of 1,000 and more due to its semantic, multi-dimensional database index.
This acceleration is based on a unique technique from the field of artificial intelligence. DIMENSIO can be integrated into any existing system – in a universal and minimally invasive way, thus guaranteeing a sustainable investment and technology protection. Further minimally invasive solutions for the analysis and optimisation of high-volume and complex database applications round up the company's portfolio.
With DIMENSIO, complex database queries are affordable, profitable and beneficial for all types of organisations.
It makes existing IT infrastructures fit for big data analyses in a very short time – with exisiting technologies.
With DIMENSIO, you can salvage the treasures in your most valuable raw material – your data!
Diso AG
The database and cloud specialist
Diso AG is a renowned IT service provider and Oracle distributor with headquarters in Switzerland focusing on database and cloud solutions. Diso offers its customers complete solutions consisting of planning, integration, support as well as the operation and supervision of IT infrastructures, database systems and cloud solutions.
When it comes to software engineering, the company develops tailor-made IT and software solutions for company-specific applications, whenever possible with a mobile-first approach. Moveover Diso AG is specialised in the software-based optimisation of database performance.
Renowned customers from the main sectors of banking, insurance and public administration already rely on the competence of this established, medium-sized IT service provider.
Diso AG designs adaptable IT systems, develops tailor-made software and enables companies to efficiently handle and analyze their data.